Crystal scraping board (random color)
customers are viewing this product
Affordable and easy-to-use crystal scraping board✨
The benefits of facial scraping 🎀
By stimulating the facial acupuncture points and dredging the facial meridians by scraping, it promotes blood circulation and accelerates our metabolism, thereby deeply expelling toxins from the face, highlighting the facial contour, improving dullness, and making the skin firm, rosy and shiny from the inside out. Long-term adherence to scraping has the effect of delaying aging. 👏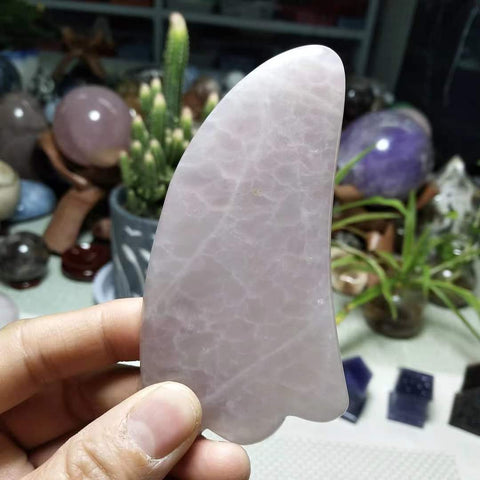 The little fairies who have acne and spots caused by qi and blood blockage, qi stagnation and blood stasis can be improved by facial scraping ❤
Facial scraping method:
🌟 Apply toner after cleansing
After toner, apply massage oil/massage cream as protection, dry skin will cause loose skin.
🌟Use the scraping board to start scraping from the neck and move from top to outside to the lower jaw. From the bottom to the top, from the inside to the outside, the face, the chin, the corners of the mouth, the eyes and the forehead.
🌟 Note that the scraping around the eyes must be light, the skin around the eyes is relatively delicate.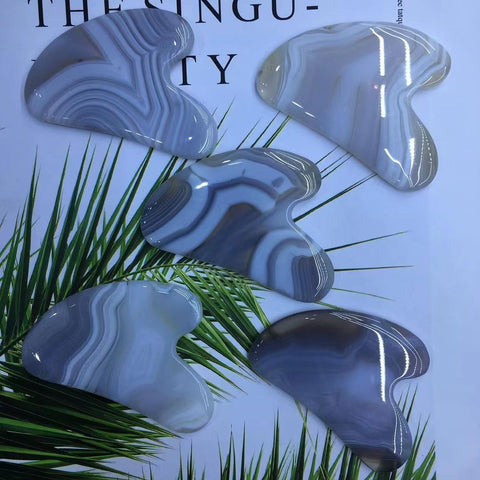 🌟 The scraping time is about 5-15 minutes, and the facial skin is slightly red and warm. It is recommended to use it about 2-3 times a week.
Notes 👇
🙅For fairies with acne, inflammation and allergies, it is best not to do facial scraping to avoid facial injuries.
🙆During the scraping process, the strength should be gentle, and the scraping technique and method should be correct.
⭕When scraping the forehead lines and nasolabial lines, you need to smooth the lines with one hand, and then scrape them, so as to reduce the lines.
⭕After the facial scraping is completed, the blood circulation of the facial skin will be accelerated. At this time, the use of skin care products can accelerate the absorption of skin care products.
🌈Facial scraping cannot be done every day, 1-2 times a week is enough 💃